Airstream Renovations
We get asked often for examples of where a worn-out Airstream is refurbished and reborn again as a customized Airstream, unique and modern, yet in a vintage sort of way. Below are links to the archives sections of some of our favorites.
---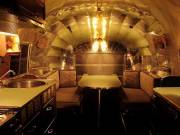 A 1950 Flying Cloud as renovated by David Winick Designs (Vintage Trailering)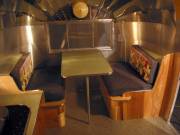 Another renovation by Vintage Trailering, this time a 1957 Ohio 18 Footer.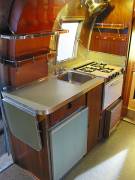 A unique and high end 1968 Caravel by David Winick Designs (Vintage Trailering)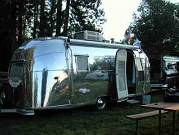 1957 Caravanner – Flamingos and Turquoise – ya gotta love it…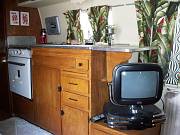 1957 Overlander – almost a true restoration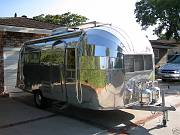 1956 Flying Cloud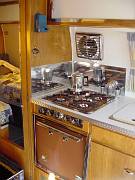 1959 Trade Wind – First year for a beautiful model line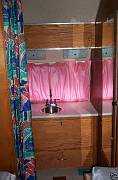 1959 Trade Wind – with new systems under a vintage look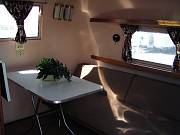 1959 Trade Wind – A more typical sympathetic restoration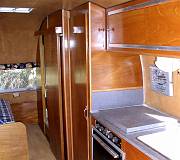 1959 Flying Cloud- Guest house with some "before" pics, too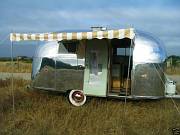 1959 18 Footer – a.k.a. "Traveler"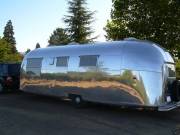 1958 Overlander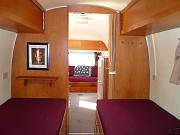 1962 Trade Wind – Restored to original condition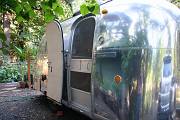 1966 Caravel – Restored to go and use camping…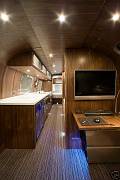 1978 Sovereign high-end $300K renovation by Mobitat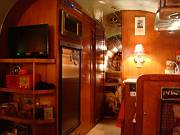 1952 Cruiser Before & After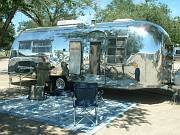 1958 Overlander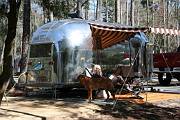 1958 Pacer by TrailerWorks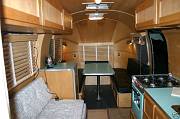 1964 birch lined Safari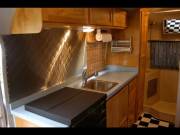 1965 Globe Trotter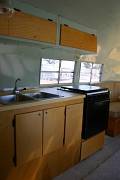 1949 Liner – new interior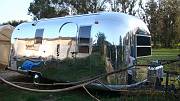 1967 Safari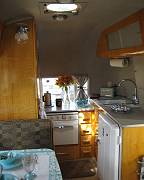 1956 Safari 4000hr Restoration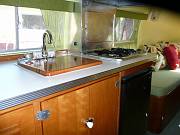 1957 Wanderer – eBay & post restoration
---