In order to haul the trailer back and forth from the storage area, one of the first orders of business was getting the running lights and stop/turn signals working again. After 45 years, every gasket, seal and socket had turned to crumbs. All the steel parts were very rusted and corroded.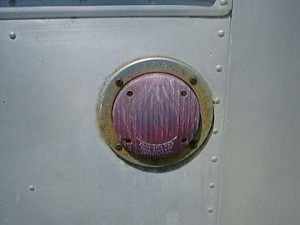 ---
Tail-lights
Rebuilding – First try – 2002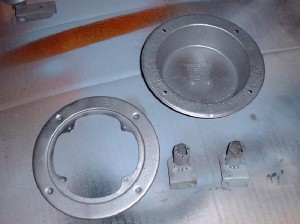 To remove the rust, all the metal parts were sandblasted and painted with silver rustoleum. Cork seals were cutout similar to the old. (bad idea on both -2009)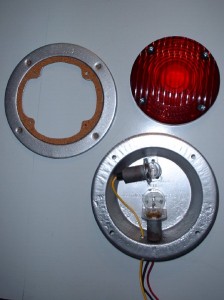 Broken down into its 3 major components. The light socket contacts are new replacements from the auto parts store
---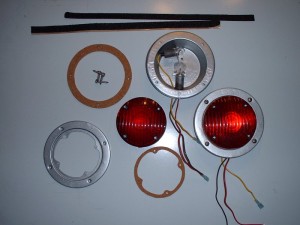 There are a lot of parts involved. The black strips are mastic strips used to seal the lamp housings in the trailer cutout.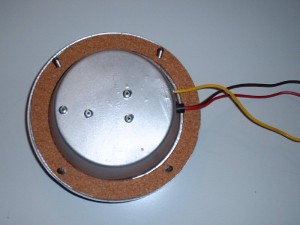 View of the rear of the completed light showing the cork flange seal. (another bad idea – 2009)
---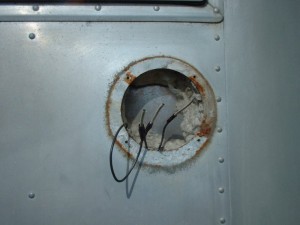 Trailer cutout showing corrosion under and around opening. The electrical system was set up for dual element 6V bulbs for separate stop and turn circuits, not at all usable with todays tow vehicles. I disconnected the old stop light circuit and installed modern single element bulbs.

Mastic installed around the polished opening
---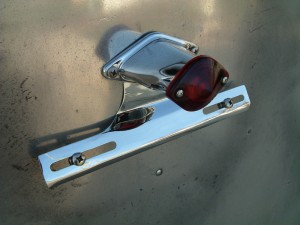 Installed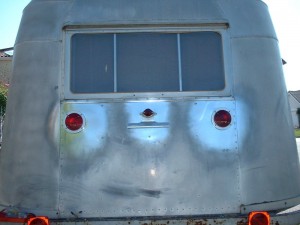 Completed installation
---
Marker Lights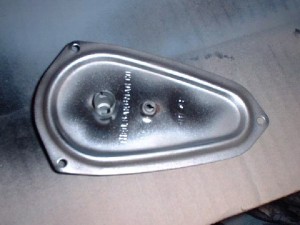 The sandblasted base – compare to the pictures above. Ready for the Imiron paint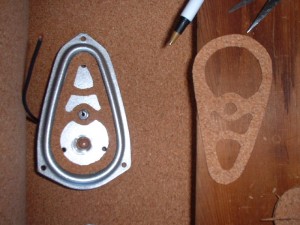 All new seals were cut from cork gasket material
---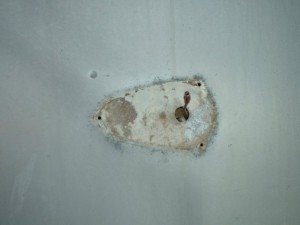 Skin cutout showing corrosion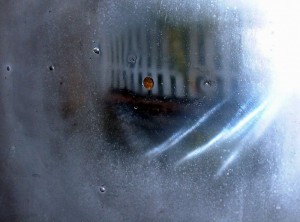 Corrosion removed
---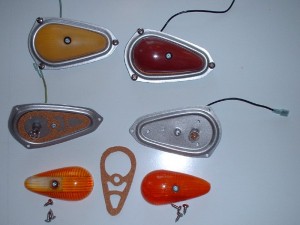 The ready to install assemblies with their new stainless steel hardware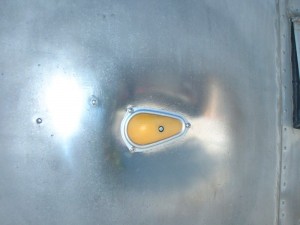 A finished installation
---
License Plate Light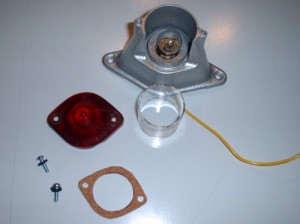 The Bargman light with its all new parts

The light and bracket received Imiron paintafter being sandblasted
---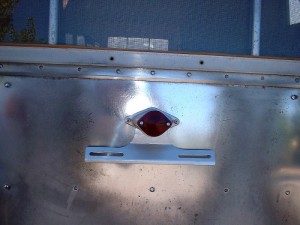 Installed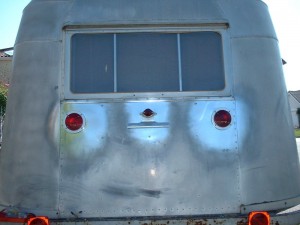 Installed