The AIRSTREAM Nameplate
Nothing quite stands out on the shiny surface of a 1960's era Airstream than the "AIRSTREAM" aluminum nameplate at the front and rear ends. Unfortunately, they lose their distinct blue highlighting when the Clear coat is stripped off. Here is how we restored ours to the original appearance. This method can also be used on the lighter blue nameplates found on the '40s to '50's trailers.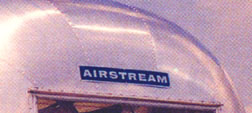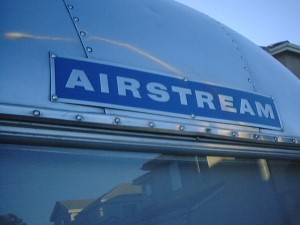 Reproduction Nameplates are also available pre-colored from Vintage Trailer Supply.