Airstream Bunkbeds
A popular option on Airstreams in the late 1960's and 1970's were bunkbeds capable of holding light weight humans (children). Prior to this stowaway option, bunkbeds were heavy wooden affairs that stayed in place, or tilted up and hooked to the ceilings. Many of these early trailers also had small over under windows on the sides – one for each bunk.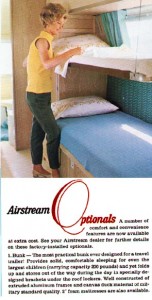 ---
Below is the detachable/stowable bunkbed option that would fit any of the trailer lengths. They come up on ebay now and then, or you could have one fabricated if you were resourceful.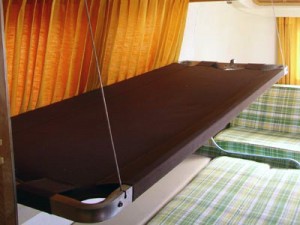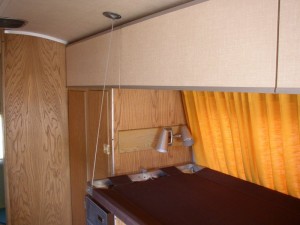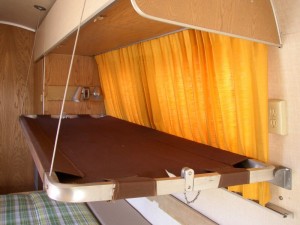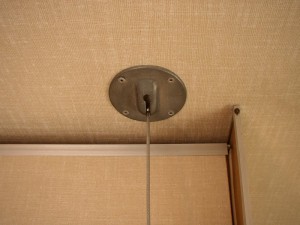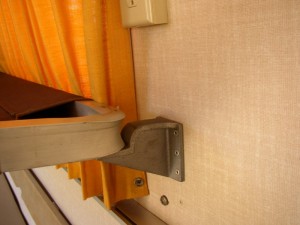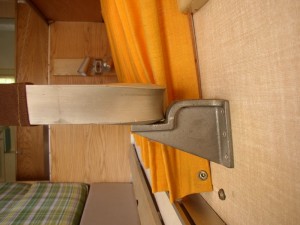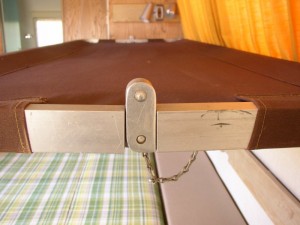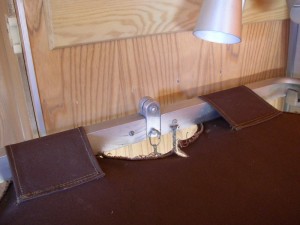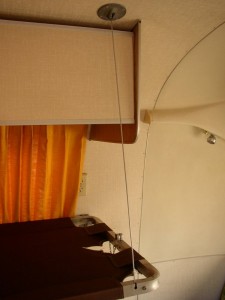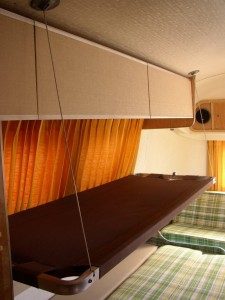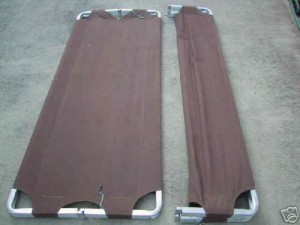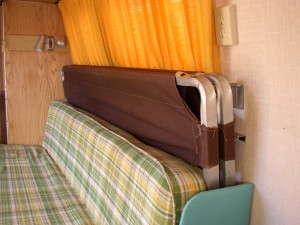 ---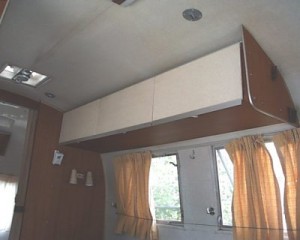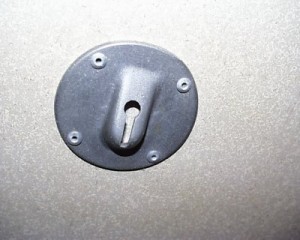 ---
1950's version were more beefy and were usually of the tilt-up type in the longer mid-twin layouts. Hooks in the ceiling secured the bunk during the day. The bunk option sacrificed the overhead stowage compartments, and was usually only found on the twin layout in the Tradewind/Overlander/Ambassador/Sovereign lengths, but sometimes in the double bed layout.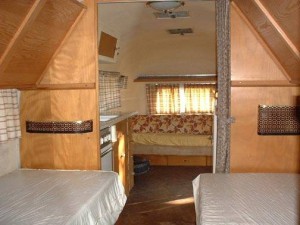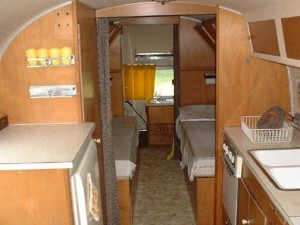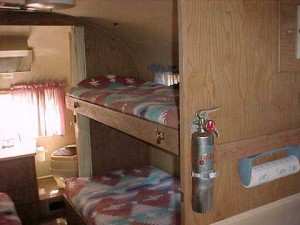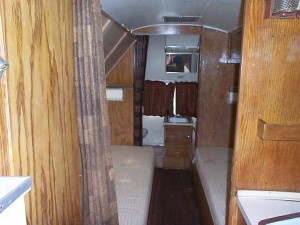 ---
Here's the over/under windows indicative of bunkbeds from late '50's to 1964.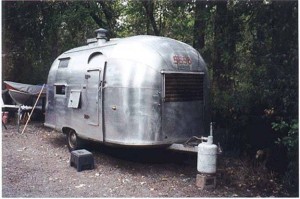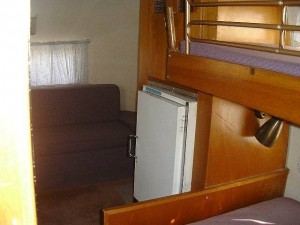 Smaller 18 footers usually had permanent mounted bunks because they were in the curved section. The permanent mounted bunkbed itself with metal tuning railing.