Interior Cabinets – Twin Bed
Having camped for many years, you learn what is practical and what is folly. There is a reason why the majority of Airstreams sold from the 1940's to the 1970's, and even today, were of the twin bed configuration. It is not because Airstreamer's don't like their spouses, it is the reality of of access and limited space that makes the twin bed the most efficient design for two people to access, for upkeep, and for space available on a floorplan.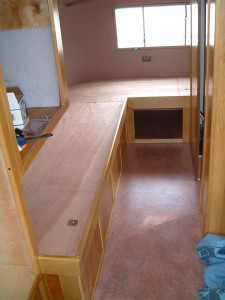 ---
Old Cabinets
A reminder of what the old bed layout was: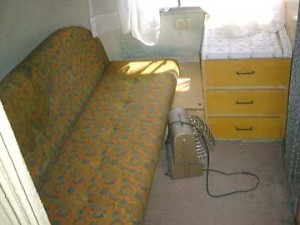 The "sorta made into a couch by day and folded flat for a narrow double bed".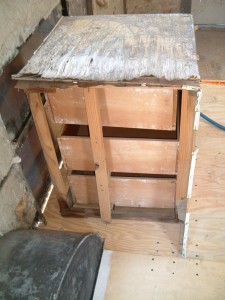 This was the back of the chest of drawers damaged by the leaky window.
---
Installation – Bed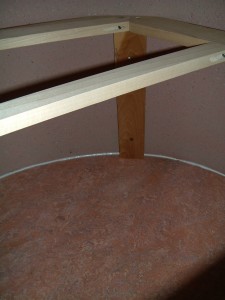 The bed support frame is very simplistic but strong. The weight is carried by the perimeter rails with cross rails spaced every 16-30″ depending on the location (closer where you sit down, etc.).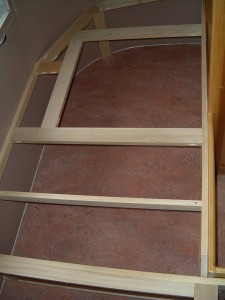 The aft storage area hatch framework.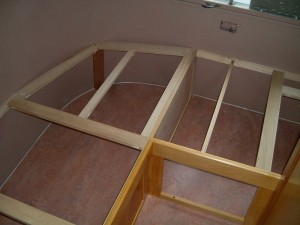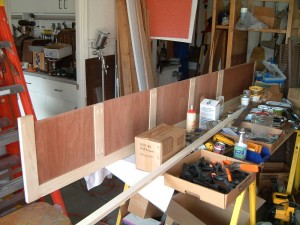 The aisle vertical webs are face frames with 1/4″ veneer in dadoed groves – strong but light and thin.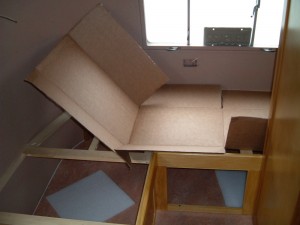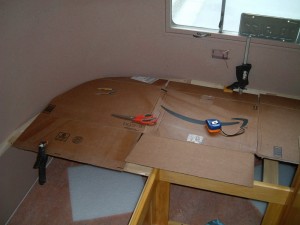 The veneer top skin is created by making a cardboard template first, and then cutting the 1/4″ birch plywood.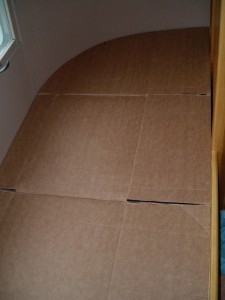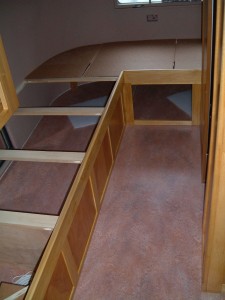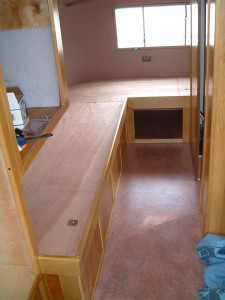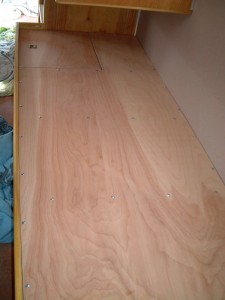 The finished bed frames. Top skin is screwed down with washer head self-drilling metal stud screws. The opening in the back is for a 16x12x24 clothes storage pullout drawer.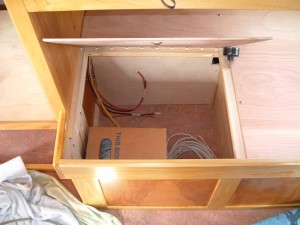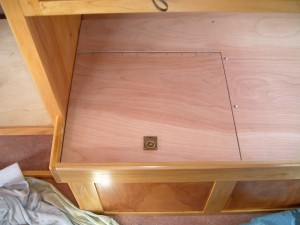 The DC electrical power center and battery compartment.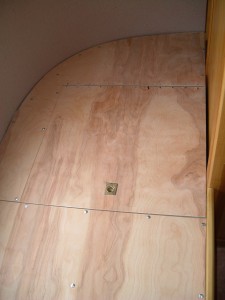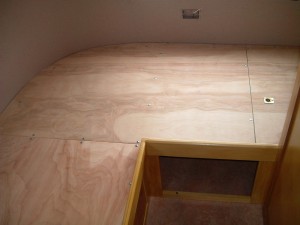 The finished hatch for linens & blankets, etc..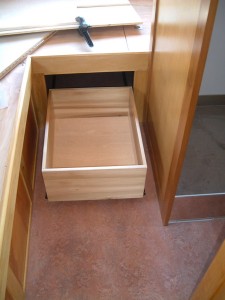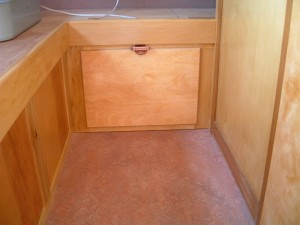 The underbed drawer (Scherr's)before and after the face and squeeze latch was installed.
---
The cushions will come later…