One of the things that frustrates Airstream owners is the condition of their aluminum vent lids and lifters made by Hehr(1951-1965). Some opt to put in Fantastic Fans, freeing up parts to repair the remaining vents. I was lucky enough to collect enough parts over a 3 year period to restore to original condition our three vents, including the missing one from the hole where the old swamp cooler was residing.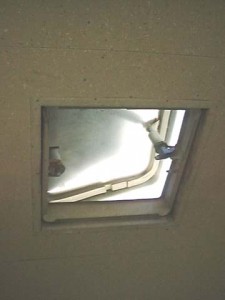 ---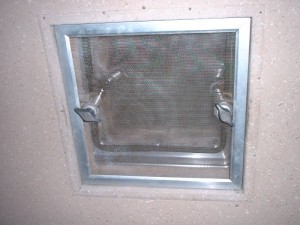 Inside view of the completed vents.
---
The good news is that Vintage Trailer Supply is working on replacement vents and parts. Another source is the from people who install Fantastic Fans or Air Conditioners, freeing up the old vent parts.