Windows
After 45+ years, expect the windows to be fully dysfunctional. Rebuilding them is one of the most important things you will do to a trailer, as it is imperative to prevent rain and critters from getting inside once you start on the interior, and since most windows won't open, it is hard to get any ventilation until repairs are made. Here are the typical steps I used to repair the windows.
Before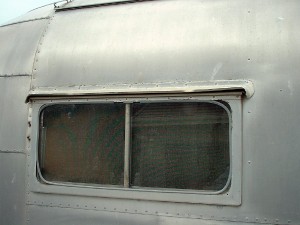 Bent drip caps & dried out glazing seals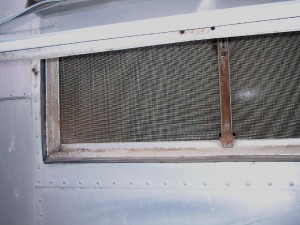 ---
The rear "Escape Style" window. The window has a hinged frame, released by the two latches on the bottom, and swings up for escape. The latch hooks used on all these windows are still available from Vintage Trailer Supply.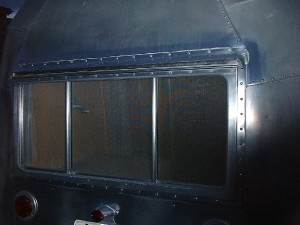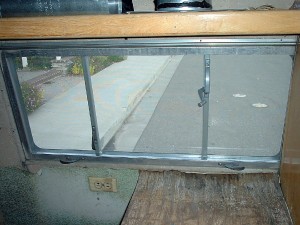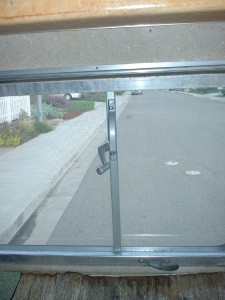 The opener here shown is a LH teardrop style available from Blaine Window (see above). The smaller generic replacements will not work on the large forward and back windows.
---
Window Frame Seals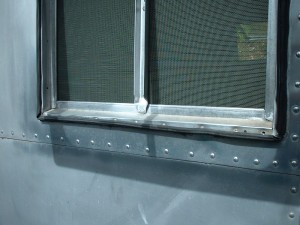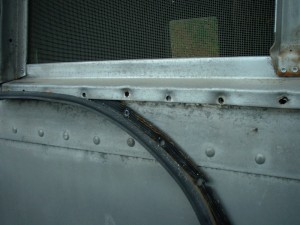 After 50 years, the bulb seals have hardened up. As it takes drilling out the rivets and removing the window assembly, it is a good idea to only replace those that need it, usually the bottom seals or torn and damaged seals.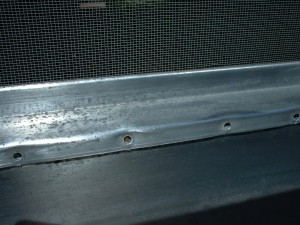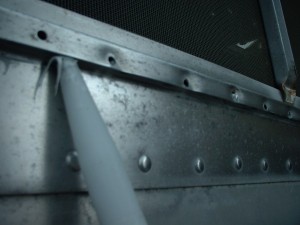 Shoot Vulkem up under the window and the skin of the trailer.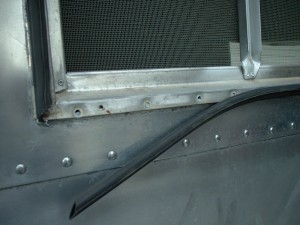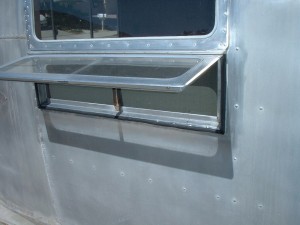 The seal is from Vintage Trailer Supply, and is attached with Olympic Rivets. The corners are sealed with black silicone sealant (hardware store item).