1956 Flying Cloud Restoration Index
As we go through the restoration, we will show before and after images of the work. This may lag actual progress on the trailer by many months, as writing about it is more difficult in ways than actually doing the work.
---
Solar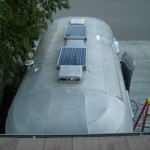 Providing Continuous charging capability for long-Term boondocking
Cabinets- Bed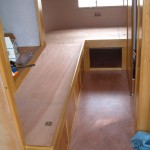 Twin Beds in a "L" Configuration rounds it out
Cabinets – Curbside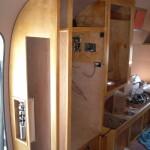 The refrigerator cabinet and Wardrobe
Cabinets – Dinette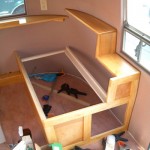 Building a comfortable and practical dinette
Cabinets – Galley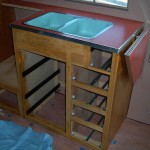 Continuing along the streetside wall
Cabinets – Bath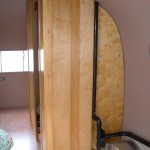 Starting with the hardest ones
Cabinets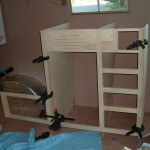 All new birch cabinets are made and installed using the originals as inspiration
Water Tanks & Pump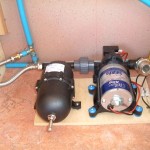 2 new Potable water tanks, demand pump, accumulator,and level Indication.
Plumbing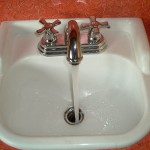 PEX Water Lines, ABS Drain & Vent lines, a demand hot water heater and all new fixtures.
Linoleum Flooring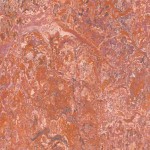 The Linoleum flooring is installed
Zolatone Interior Finish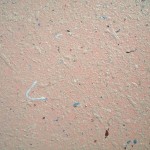 Applying the Durable Color finish to the interior skins, as the trailer starts going back together
Ventilation Fans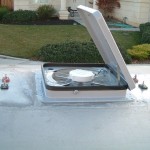 Replacing the Swamp Cooler with a Fantastic fan and updating the Stove vent fan.
Electrical Wiring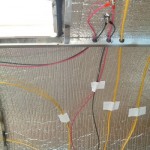 50 year old wiring is not a good thing. plus We add a 12volt system and provisions for solar power.
Insulation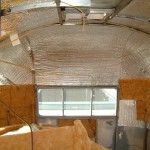 Replacing the old Shell insulation, including using space age reflectix foil barrier .
Access Doors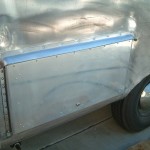 Fabricating new exterior access doors that resemble the originals.
Levelers


A modern update to a major convenience feature, but in keeping with the quality and design of the Airstream.
New Holding Tanks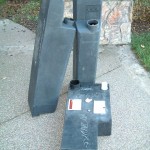 Hidden, but State of the art Holding tanks go in under the floor.
New Belly Skin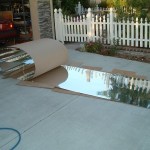 Replacing the floor uncovered the damage that existed in the lower belly skin panels. Here's how I repaired and replaced the skin panels.
Replacing the Floor


The messiest part of the job, but the most important. after this comes the fun stuff.
Restoring the Door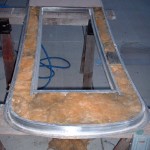 What starts out to be simple repair to replace the seals turns into a big job; includes "the door within a door".
Rebuilding the Windows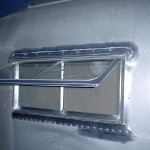 Restoring the windows to weathertight and operable condition.
Hehr Roof Vents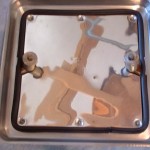 Rebuilding the roof vents using salvaged and repaired parts.
Tongue Jack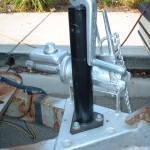 We replaced the broken Atwood Jack with a new one – and salvaged the heavy duty stamped handle from the old one.
Exterior Trailer Lights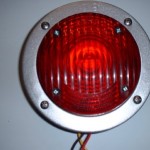 Salvaging and rebuilding the Bargman marker lights and taillights.
Replacing the Axle/Brakes/Shocks/Wheels & Tires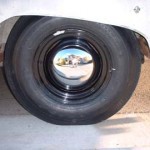 After initially rebuilding the axle and the HADCO backing plates to accept Dexter brakes, 3 years later I did what I should have done initially, replace the whole axle and rebuilt the leaf springs.
Progress is being Made!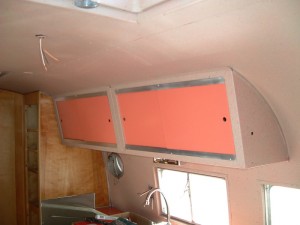 December 2009
---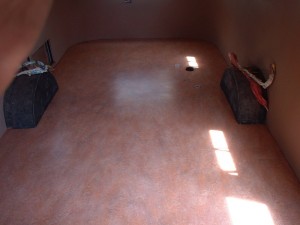 December 2008
---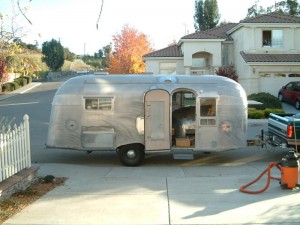 December 2007
---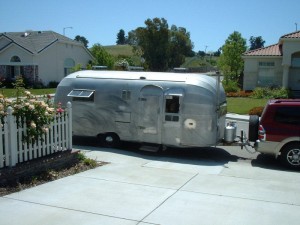 April 2006